In accordance with laws and regulations RD 2060/2008 of December 12, which approves the regulation of pressure equipment and its complementary technical instructions, as specified in Chapter II, Article 4, Point 3: "The installations of the pressure equipment must have the necessary protection devices and means for their operation to be carried out safely. "
For this, we have various safety devices for hoses in order to avoid spills, breaks and accidents during the processes of transferring fluids and gases from mobile to mobile, fixed to mobile, or vice versa.
In case of accidental breakage, an internal device automatically plugs both ends in less than 30 seconds, without the need for human intervention, cutting off the flow on both sides from inside the Hose and preventing any leakage. Safety hoses especially recommended for the filling of bottles and large tanks in the filling process of which you can notice a domino effect. Example of how it works in this video.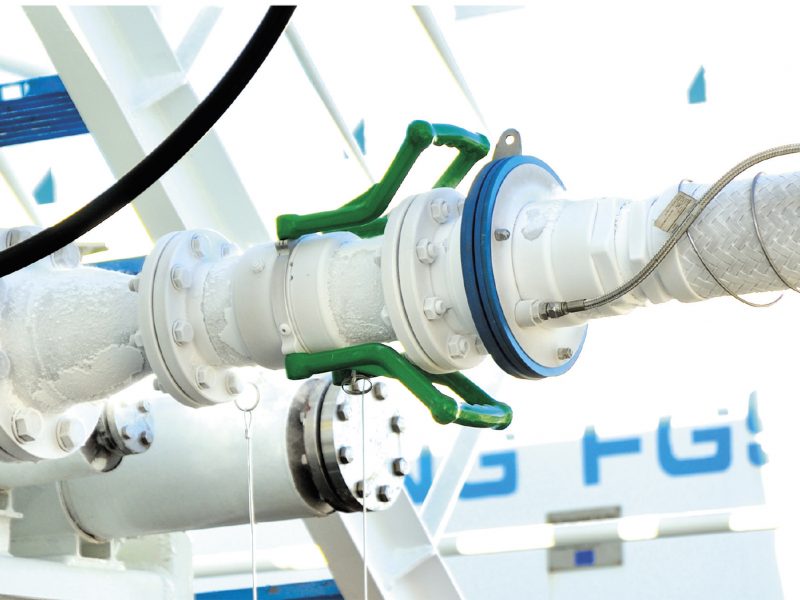 Manntek Breakaway Anti-Break Connector
Offering maximum protection when transferring hazardous materials. They have a break point with disconnection that closes the flow airtight, without restriction or the need for human intervention or energy. Naler markets these safety devices for hoses at a significantly lower price than the competition. The Cryogenic Break-Away version is also available for the transfer of cryogenic liquefied gases.
They prevent the whiplash effect in case of breakage or disconnection of the hose. Easy to install without tools. Resistant to corrosion and oxidation. Manufactured by Dixon, they offer the best quality on the market.
Also known as whipsocks or hosiery, these are manufactured by Dixon and are used for high pressure applications such as air, water, hydraulics, or grouts. They have two anchor carabiners for a better grip. They eliminate the hose whip effect and prevent abrasion because they extend the entire length of the hose.


Availability of customization.
We are official distributors for Spain and, in the case of Gammon Technical Products and SmartHose, exclusive distributors, of the following leading brands: