Level monitoring and measurement
Naler distributes Fafnir products, a leading company in the development and manufacturing of sensors and systems for monitoring and measuring fill levels with the best technology in fuel management solutions. Within its extensive catalogue, its three star products stand out:
Measurement systems for the management of liquid stocks (different types of fuels, oils, LPG, acids, etc.). Wired or wireless solutions.
The system can measure: volume, temperature, legacy data, alarms, density, mass, pressure, etc.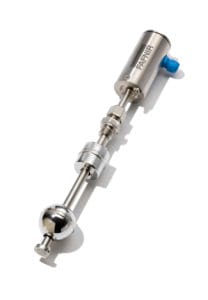 Level and temperature measurement of all types of liquids, with different types of direct connection protocols for any PLC.
Able to work in harsh conditions (Example: 450ºC, 120 bar).
Density measurement (optional)
Zener barriers and explosion proof display. Simple management PLC (optional)
Sensor units for moving equipment such as trucks, ships and/or trains.
ATEX and SIL2 certification.
Unique solutions with no moving parts, self-testing and no maintenance. Secure control with integrated alarms and Modbus communication.
It works with any type of fluid. You can use 1, 2 or 3 detection points.
It is used as an anti-overfill solution or empty container detection.
ATEX and SIL2 certification.
Somos distribuidores oficiales para España y, en el caso de Gammon Technical Products y de SmartHose, distribuidores exclusivos, de las siguientes marcas líderes:
Consulta nuestros catálogos